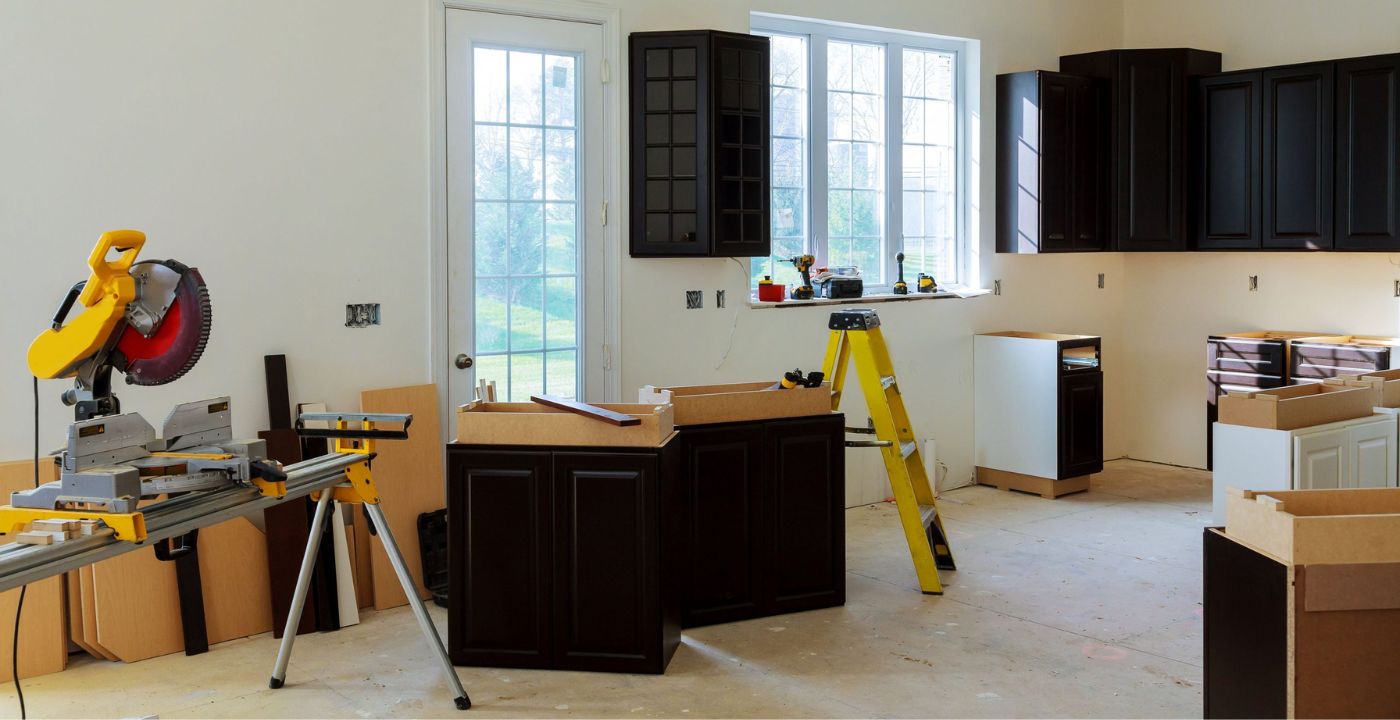 Understanding how seriously you will be disrupted while the fitters install a new kitchen in your home is an important part of your new kitchen planning. At Kitchen Fitters London, we have the experience to answer all your questions.
30 Second Rundown on How Long to Install a Kitchen
Don't have time to read the whole article and need a quick rundown? We've got you:
A typical kitchen install takes around 3 to 4 weeks
Good planning and preparation will help make it smooth and quick
Major structural changes, complex plumbing, flooring, and luxury countertops are some of the biggest factors in making it take more time
Choose professional kitchen fitters you trust
How Long Does it Take to Fully Fit a Kitchen?
If you are just looking for a ballpark estimate, think three to four weeks from the time your contractors arrive until the day you can use your shiny new kitchen. Fitting or refitting a kitchen can typically be done within this time frame assuming that there are no large issues that would prevent a standard installation.
To understand in more depth though, here are the stages taken to install a new kitchen.
Though not typically calculated into the kitchen fitting time, preparation is key. If done well, your preparation is going to cut down the time it takes to install the kitchen, and conversely, if this part is done poorly, it can have an impact on the overall fitting time.
Part of the preparation stage will be you choosing your kitchen layout and style. You will pick the cabinets, appliances, worktops, flooring, and everything else, but you should also take a good look at the room itself. Does it need any major regeneration work done on it? Are you planning to take out a wall, or adapt an old feature such as a chimney breast?
Any major undertakings needs to be discussed with your fitters to ensure they know everything about your kitchen and can make their own plans – as well as provide you with a solid estimate of the timescale.
The fitters will also come to survey the kitchen prior to work starting. A pre-fit survey gives them the chance to measure things up, check plumbing and electrics, and plan the work before the first full day on site. Typically, this is an unobtrusive survey, which means they won't be pulling things out to see what lies in the darkest depths of your old kitchen. Most of the time this is fine, but it does mean that occasionally hidden problems can crop up later that weren't seen at this early stage – be prepared for an apologetic extension if that does happen.
Removal of the Old Kitchen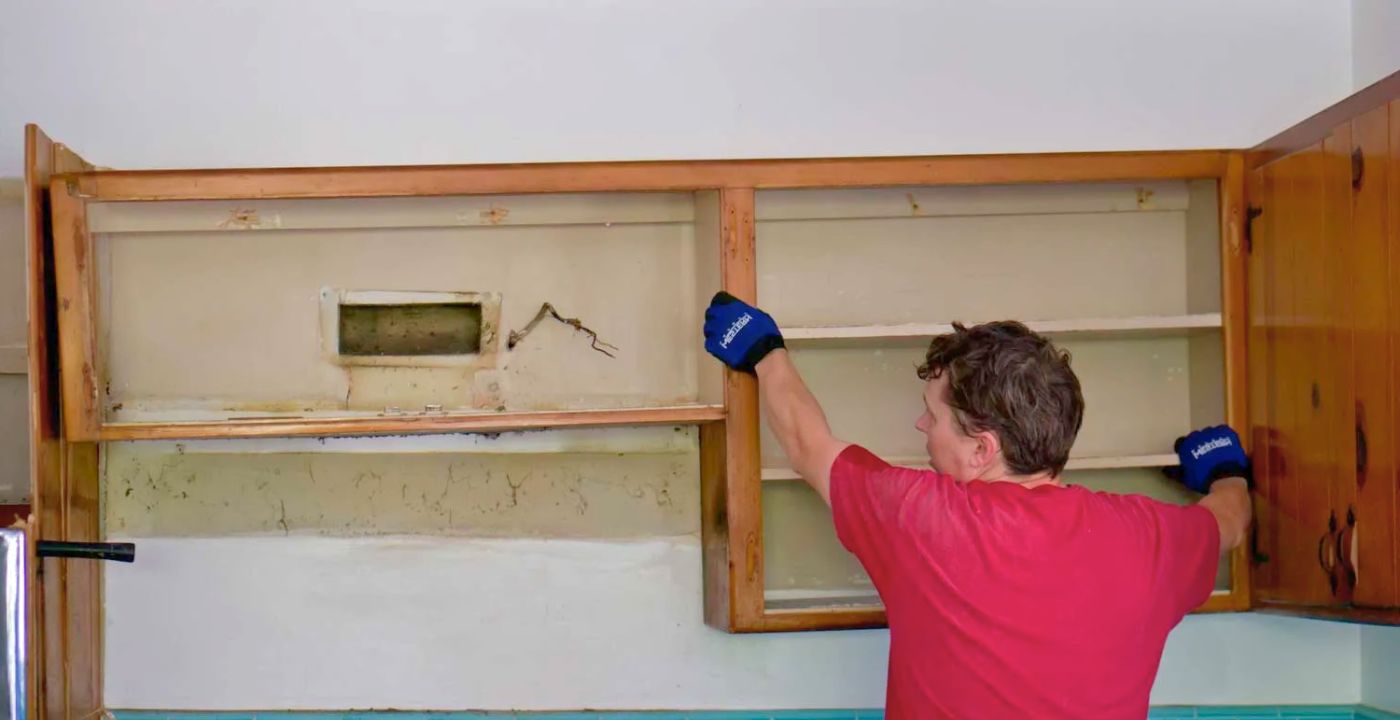 Time: 1 – 2 days
Assuming you are taking away an existing kitchen, this will be the first part of the work undertaken by the fitters. Normally, this will all be done in a single day.
Not all of the removal is the responsibility of the kitchen fitters, however. Your existing kitchen is bound to be a very full space with all the food, pots and pans, and other paraphernalia that makes up a cooking workspace. It is your task to move out of the kitchen before the fitters arrive for their first day of work, so have those boxes ready and get packing. Packing up a kitchen can take far longer than you expect, so give yourself at least two evenings or a full day to get it done – especially if you've been living there a while.
Time: 2 – 3 days
The first fix is where the groundwork of electric wiring and plumbing is all checked and put in place. This part of fitting a kitchen should only take two to three days, but can take longer if there's a lot of plumbing to move around.
Time: 1 – 3 days
If there is any work to be done on the walls then this must be done now. Many kitchen refits will require some plastering, while other designs may include sizeable changes such as a wall moved. Plastering typically takes one to three days (don't forget drying time) while larger alterations can add much more.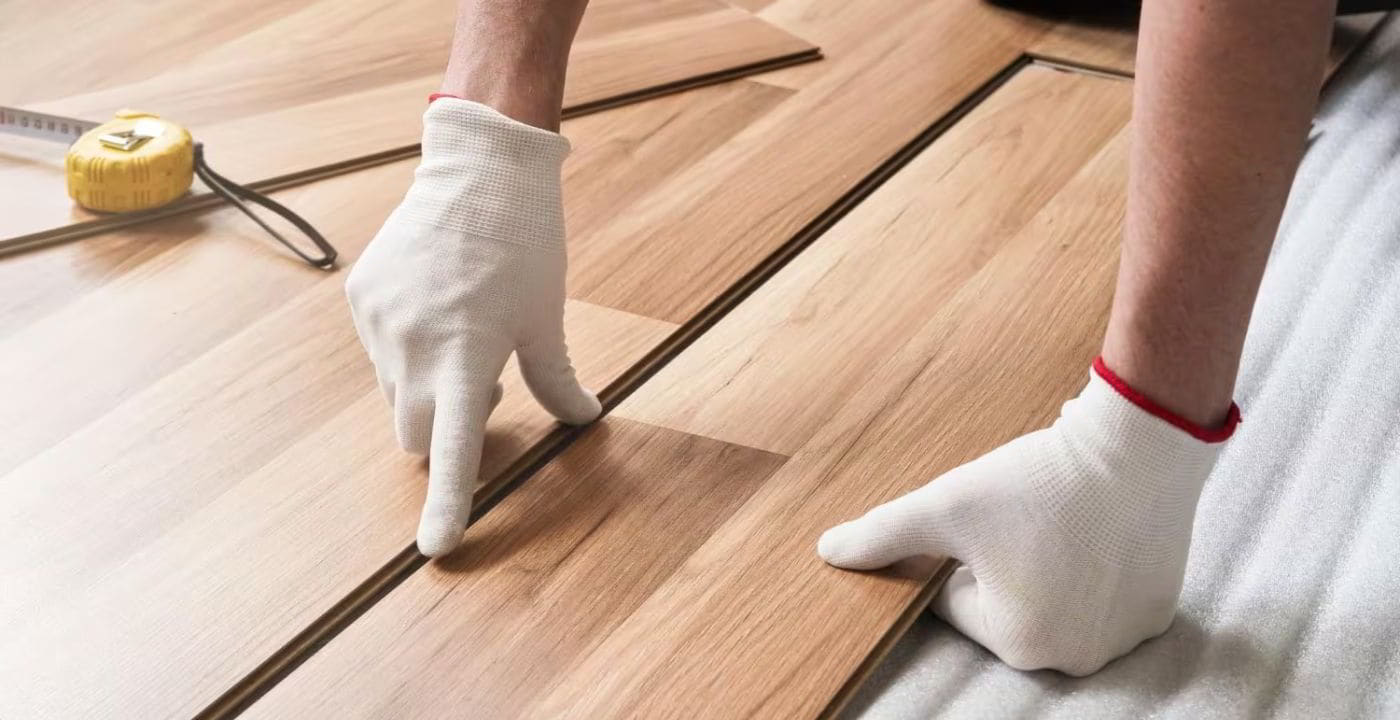 Time: 1 – 5 days
Hens mean putting in a new floor, but many do and this time comes in here. Depending on the size and type of your flooring, it can take anything from a single day to a week or more.
Some kitchens have the floor installed after the cabinets have all gone in. In these cases, the floor is cut to match the kitchen which can save on costs and means the floor stage takes place after the main fitting.
Time: 3 – 5 days (basic countertops) / up to 2 weeks (specialised countertops)
With the kitchen space prepped and ready to go, the installation of the main fittings comes together relatively quickly. First in are cabinets and worktops, with the sink and hob installed after that.
The length of this stage is very dependent on your countertops. Laminate and wooden counters that can be easily cut and installed by the fitters will go in quickly, while quartz or stone counters will add many days to the fitting.
Expect the kitchen to be fitted in three to five days if your countertops are not complex, and as long as two weeks if they are. Remember, stone and quartz worktops have to be templated and cut specifically to fit.
To lower disruption and help you have a workable kitchen in the meantime, many fitters will put makeshift countertops in while the final surface is being prepared.
Time: 1 – 2 days
The second fix (or final fix) is when the plumber and electrician return to install all the fittings. Finally, the sink is in, dishwasher secured, and oven all working.
Depending on the size of your kitchen, the second fix usually takes one to two days.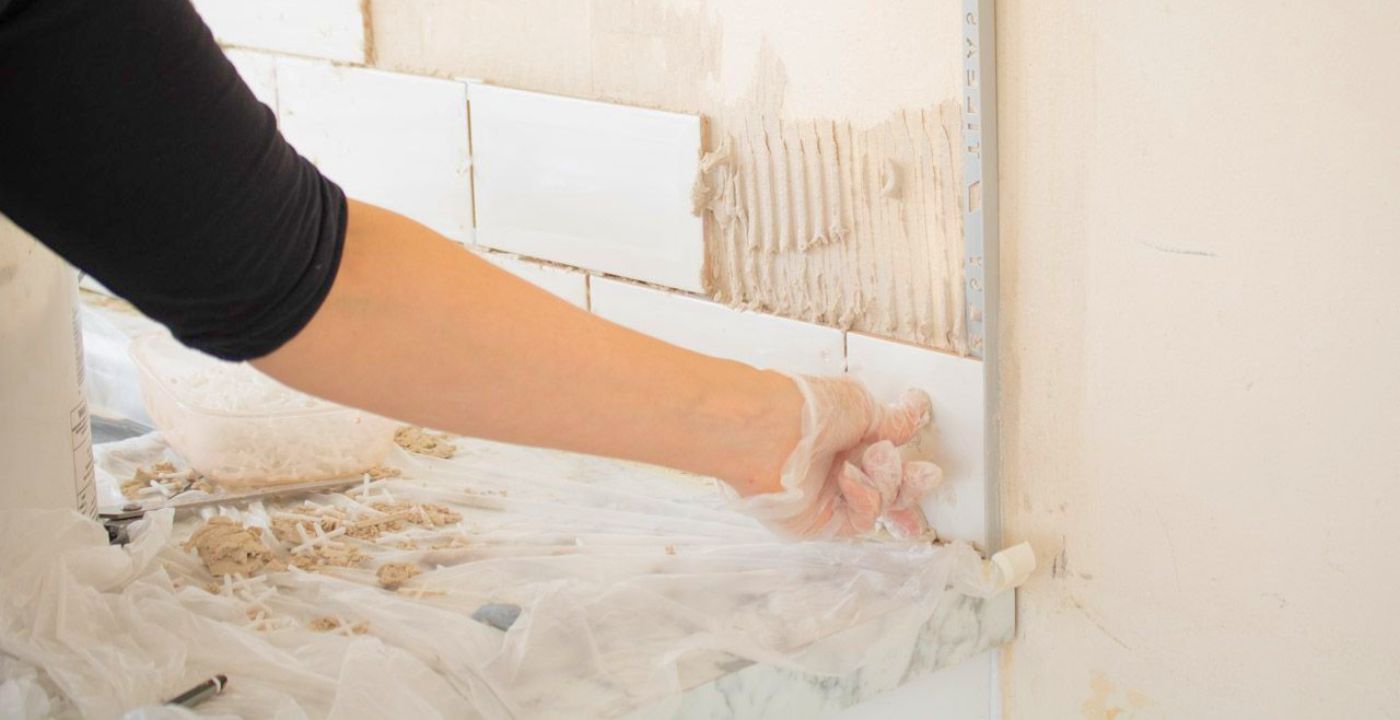 Time: 1 – 3 days
Splashbacks, tiling, paintwork… all this is undertaken at this late stage, giving your kitchen its final polished look.
Allow one to three days for this process, although a specialist splashback can require templating and cutting and can add as much as a week extra while you wait for that work to be done.
Time: 1 – 2 days
At the end, the fitters will evaluate the whole install of the new kitchen and check for any snags that need fixing. Time should be set aside for any of these last minute problems, but hopefully it's limited to a single day or two.
The Greatest Impacting Factors to Fitting a Kitchen
Sometimes asking how long it takes to install a kitchen feels like asking how long a piece of string is. The truth is that there are many factors that can make the time it takes refitting a kitchen difficult to calculate. Your kitchen is unique, so remember to take that into account when planning. The following are the greatest things to consider to understand how long a kitchen takes to fit:
Size of kitchen

Structural work

Extensive plumbing or electrical alterations

Flooring

Countertop material

Unique design elements
Remember, the better you plan and the more flexible you can be for the fitters, the smoother the process will go. Fitting a kitchen can be quite disruptive, so it is often a good idea to plan for it during a time when you are already off on holiday! Coming back to a shining new kitchen is especially welcoming.
Installing a New Kitchen with Kitchen Fitters London
At Kitchen Fitters London we have all the expertise to install your kitchen in the minimum possible time. Our team can help with everything from the planning stage right through to the final decoration. Why not contact us today for a consultation and no-obligation quote?